Tripawds is a user-supported community. Thank you for your support!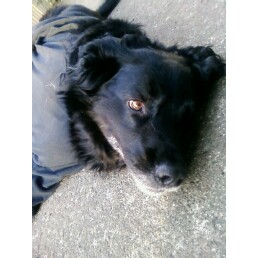 I have to think about this for a while.  It is so confusing to me!  Mom has been gone long hours.  She leaves before the sun ever comes up  and then doesn't get home until after it has been down and I have already gotten sleepy.  This isn't how it used to be. 
She said she is trying to get a "contract" at work that will help with my new "puppy payments".  Why do I have puppy payments?  I used to be free.  She always called me her free puppy, her found boy.  She never used to have to be gone so much.  Mom says she has to because she is trying to buy me more time.  What is time?  Why does it cost money now?  Mom says the operation was pretty expensive and it blew up her credit card.  She said all of the treatments and the new and good Evo food aren't cheap either.  She did say I was worth every penny. 
She wants to give me as much time as can be had, to play with my brother Titan and sister Shy .  She is sad though, mom says she wishes she could spend more of this time with me.  She says it makes her heart hurt when she is working late.  Time is so precious, you never know how much is left.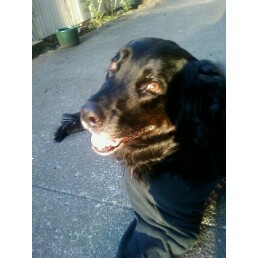 Doesn't she know she is my favorite?  I want to "buy" time too.  I want to "buy time" with her.  I just like being with her. Dad tells her that I watch the door while she is at work, waiting and waiting for her to come home.  I love dad very much, but mom is my "people".  I get the biggest smile on my face and my tail pounds the floor when she walks through the door.  She is a rock star to me!
I understand when mom says "it's time for a treat", I love that time!  I hate it when it's "bath time", I get stubborn and won't come to her.  I walk faster and faster and stay just out of her reach.  There is the "time to get in the car" it is okay.  I don't like it at all when we end up at the vet!  When it is "time" to do my nails, forget it!
I miss my mom, I wish we had it like it was before, lots of moments together.  Mom says it is "time for breakfast", then we are going for a ride.  It will be "chemo time" today.  I wonder what kind of time that is?  I will have to think about that and let you know.